Summary
Two decades ago, no one would say that open-source would survive private code competition.
However, open-source not only survived, as it also thrived.
Red Hat's business model, based on subscriptions and services, has delivered good margins.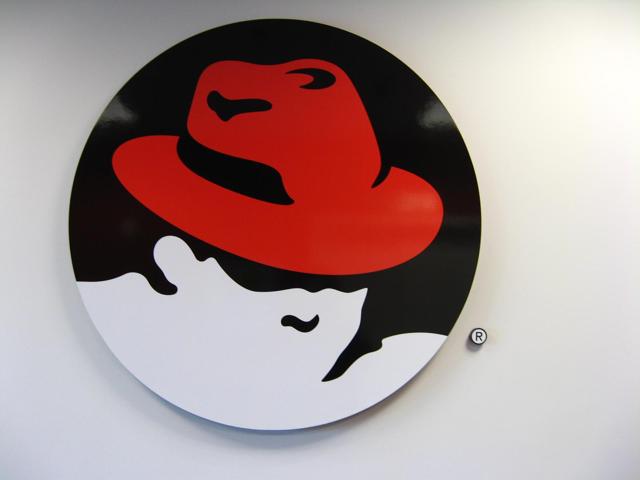 (Photo credit: Sankarshan)
Open source evolved, developing an entrenched market position
For years I've heard enthusiasts talking about the open source potential: "It will take over the proprietary code." Others argued that open source was a value destroyer for businesses relying on intellectual property.
The years went by, and in my mind, open source remained more of a hobbyist thing than anything else. However, the state-of-affairs seldom remains unchanged for long, and the truth is the open source development model, during the last fifteen years, silently morphed by focusing on enterprise IT services.
In my opinion, that was the way to go. Enterprises were more willing to experiment in new IT solutions. And in some cases, they desperately needed those advances to survive. Some companies, with critical systems, needed the flexibility to patch adapt or correct code in-house. On the other end of the spectrum, the regular user that freaks out when an error message pops-up, was never going to mass-adopt something that is far from being a final polished product. Linux and open source are not for them, as Apple explored through gorgeous plug-and-play solutions.
Secular trends support open source adoption in corporations
More recently, the cloud was a driver for open source solutions. The ability to offer high performing and stable infrastructure technologies for cloud environments is critical and creates a lot of opportunities.
There is a secular trend toward digitalization and software automation. There will be several opportunities for mass market solutions, but there will be even more for specialized solutions that solve the little (but annoying) problems.
At this point, we must distinguish between open source and free software. Although partially overlapping, open source is a development methodology used in commercial applications. For instance, Microsoft develops and uses open source software. On the same note, most companies use some form of open source software.
Many traditional industries who didn't list software as critical, have started to deal with a different reality. Carmakers already have the need for software in their cars. This means having robust software infrastructure in place, thus fueling the demand for open source solutions. Other industries, like retail, have already been exposed to that trend during the last decades. Software will be critical for most industries, and the need for infrastructure will keep rising at a steady pace.
There are many Popular open source projects. Inclusively, some of them are overlapping, or even built on top of each other. You will find some obscure names, but also some known companies like Oracle.
Table 1 – Top ten open-source projects (Battery Ventures Index)

(Source: Battery Ventures)
The point here is not making you an open-source expert, which would be impossible in such a short article. The goal here is to show how open-source has become a highly energized ecosystem, whose vocation is pretty much in line with the needs of corporate IT.
One example is the container technology. This approach allows the packaging of standardized pieces of code that are ready to run. The result is less implementation time, and lower costs. Google (GOOGL) (GOOG) developed Borg during the 2000's because they needed that type of infrastructure to be able to deploy and maintain applications. The complexity of the initial system incentivized the engineers to revise the project to make it more intuitive. The result was Kubernetes, launched in 2015, which is now being commercialized by many corporations, including Red Hat (RHT) through its OpenShift container platform.
Where is open-source headed?
Considering the future, the development of new open-source solutions will, most likely, occur on artificial intelligence and machine learning fields. Companies are already adopting open source projects that allow for interoperable ecosystems in these fields. Future commercial applications in autonomous cars, intelligent electric grids, or autonomous production systems will ensure a growing demand for commercially viable open-source solutions.
Additionally, blockchain technology is becoming mainstream. Many are the applications for this tech beyond Bitcoin. Blockchain allows the distribution of digital information by solving the problem of the intermediary manipulating the data, making it in a robust, transparent and secure way. That has increased the scope of applications to finance, electronic voting, manufacturing, supply-chain, among others.
There are many more areas where open-source will be relevant, like the internet-of-things. The point to remember is once you have an infrastructure in place, developers will appear and if the source code is open, they will build on top of each other's work. That creates a thriving environment for chaotic innovation. Then, companies come along, adopt a handful of promising platforms and apply laser-sharp focus to the development of commercial solutions for corporations.
Is open-source a good investment?
Well, it depends. There are many eye-catching opportunities, but there are also areas with uninteresting prospects.
Red Hat is among the companies that caught my eye. It started by selling Linux CDs but shifted to selling a sophisticated enterprise Linux version. It kept a free version, for the open-source community, this enabled the release of new features every six months. Therefore, the company kept a vibrant ecosystem of developers, while locking a recurrent revenue-stream from the enterprise market. Presently, Red Hat derives its revenues from software subscriptions and services. Most of the subscriptions are multi-annual contracts, which makes it a sticky revenue-stream. That alone makes Red Hat a promising target.
Table 2 – RHT Revenues by source

(Source: Red Hat Annual Report FY2018)
It takes a long time to develop Software and the corporate market values stability and reliability, which means that once a solution is in place and working, they tend to stick with it.
However, what really sold me on Red Hat is the financials. The company's business model has allowed it to monetize open-source, and this was unthinkable just two decades ago. Look at the company's margins:
Table 3 – Red Hat margins

(Source: Author's computations based on Company fillings)
These are great margins on a sticky business. And to complement that, the company has a solid balance sheet. In table 4, we can see that the company has adequate liquidity, with a 1.36 current ratio. The company also has low debt to assets ratio, which is good. In the current late cycle, it means that an economic downturn won't likely bring big refinancing problems.
Table 4 – Red Hat Selected Balance Sheet Ratios

(Source: Author's computations based on Company fillings)
One interesting detail is in the fact that the company has some leverage, although it keeps a low level of debt. That happens because around 65% of its liabilities are deferred revenues. Since those deferred revenues are unlikely to be reversed, the company enjoys a significant amount of financing by its customers.
Takeaways
During the last 4 years, Red Hat had a revenue growth rate around 18% per year. That reveals the immense potential in the open source market. Additionally, we are talking about multi-year contracts that are a recurrent revenue stream. The margins on those contracts are pretty good and reveal a solid business model.
Assuming the lower end of the management outlook (EPS: 2.29) for FY 2019, the shares are trading at 51 times earnings (Price @ USD 117.68). This valuation might dissuade several investors, however, as we have seen, the growth has been robust and the opportunities to explore new markets abound. At the very least, during this market rout, this company is worth keeping under watch. One can easily argue that the business model has demonstrated resilience, and the trends toward digitalization of many industries seem capable of sustaining growth for a long time. All-in-all, with a low debt burden and by being profitable in a growing industry, Red Hat seems a good candidate for a long-term investment.
Disclosure: I am/we are long RHT.
I wrote this article myself, and it expresses my own opinions. I am not receiving compensation for it. I have no business relationship with any company whose stock is mentioned in this article.
Originally published on Seeking Alpha.