While it was still a rumor, I wrote a small piece about the negative consequences of Twitter's (NYSE:TWTR) layoff. Basically, my rationale is based on the idea that it could get harder for Twitter to use M&A as a way to get technology and human talent. Instantly, I was reminded by one reader that Apple (NASDAQ:AAPL) executed a layoff in 1997 and the company flourished ever since.
On another note, Recode.net elaborated a profile on Jack Dorsey. After reading it, I couldn't avoid thinking about a Steve Jobs 2.0 narrative. Readily, I questioned myself: "Is this a massive déjà vu worth considering?"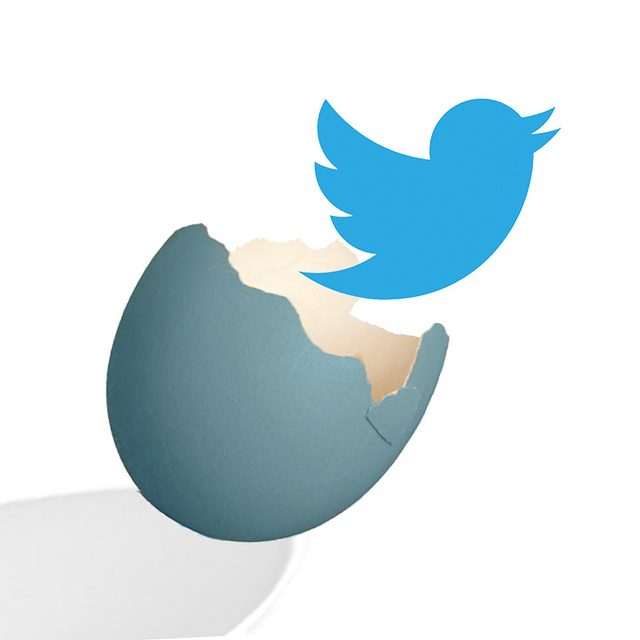 Photo credit: mkhmarketing
Apple's layoff in 1997
So let's take a good look at Apple's layoffs. In February 1997, after one of the biggest quarterly losses in the company's history, Apple announced a layoff. This decision was taken by Gil Amelio, Apple's CEO at the time.
Let's get the facts straight, when the acquisition of Next was concluded, in 9 February 1997, the layoffs had already been announced. Only then did Steve Jobs rejoined the company as an advisor.
Later, in July, Gil Amelio was ousted and Steve Jobs was brought back as interim CEO. This idea is important because having a CEO firing people and staying in the company is quite different from having a new CEO after a layoff program. Obviously, not having the guy who just fired 23% of the workforce around will help easing the tension.
In Apple's case, we are dealing with two almost simultaneous events: a layoff that opened wounds among the workforce and a CEO that would prove to have a great vision for the company. In this case, the CEO impact outweighed the layoffs… but not by much.
Graph 1 – Apple vs the S&P 500 after Jobs return (July 1997) until February 2003

Looking at graph 1, we can see that during almost six years Apple just walked sideways. During the period, Apple performed just slightly better than the S&P 500 (NYSEARCA:SPY). The coming years would record a company capable of beating the market by a very wide margin. However, at the beginning of 2003 the market wasn't so sure about it.
My point is: from 1997 to 2003, the company took a long time repairing and re-staffing in order to prepare for the huge growth spurt that would come. Graph 1 exhibits the struggle to stand out.
The discreet performance shown in graph 1 doesn't support the idea that layoffs streamline a bloated company. Actually, I believe that layoffs severely damaged Apple as an organization, slowing down its progress for a long time. However, I am not implying that a company executing a layoff won't be successful at a later stage. Companies like Apple have reemerged after painful layoffs, but as we saw it took a lot longer than expected.
Twitter's layoff will affect around 8% of the work force. Additionally, it won't happen right after the worst quarter of losses in the history of the company (which could ease the negative perception among the workforce). And finally, Jack Dorsey will be the man facing responsibility for the layoffs. This is a very different scenario from the one faced by Steve Jobs in 1997. Dorsey will be directly linked to the firings, Jobs wasn't. Apple was in a very bad financial position, Twitter isn't.
Bottom line is Twitter's layoffs are a mistake that could have been avoided. The company did not need the financial savings from the jobs cut. This will only add attrition to a company that desperately needs to get its focus on the product.
Jack Dorsey and Steve Jobs
Several media outlets have been collating Dorsey to Jobs. In the end, I have to agree that both share some curious traits. For starters, both founded their own companies and then left in humiliation. After leaving, both created new companies. Dorsey is known for being a product guy and having a hard temper, just like Jobs. Finally, both returned to their original company riding a wave of hope and enthusiasm.
During the tenure of the previous CEO, the focus was on monetizing Twitter, now, the focus is back on adding and engaging users. Twitter's stock market valuation seem to suggest that the company has an enormous potential to increase revenue. The industry is still looking for a service that disrupts the way content is aggregated and discovered.
Twitter seems to be on the right track in terms of content aggregation, but the main problem still rests on developing a product where the users are exposed to ads but not annoyed by them. Many industry experts consider Jack Dorsey to be the right guy to direct Twitter in solving this problem. Therefore, product development will be the key for Twitter and after Dorsey's previous work at Twitter and Square it is hard to argue against his skills has a "product guy."
Key remarks
The Apple déjà vu idea is not that farfetched after all. The comeback of the legendary leader will offer a morale boost and most of all it will bring a clear vision back to the company. On the other hand, the layoff will be like throwing a monkey wrench in the works. Most likely, this will end up slowing down the progress of the company just like happened with Apple back in 1997.
Although representing a meaningful part of the workforce, the savings with the 336 workers won't bring profitability overnight. According toglassdoor.com, a software engineer at Twitter earns on average around USD 130,000 yearly, using simple math we can estimate the yearly savings to be around USD 44 million give it or take it. Just to put this value in perspective, in 2014, Twitter presented losses around USD 577 million.
Even projecting for 2.7 billion in sales for Twitter in 2015, we will be facing a presently unprofitable company trading at more than 7 times revenues. More worrisome is the fact that the company still has to go through uncertain product development while competition is also trying to steal Twitter's lunch. Additionally, layoffs won't help much increasing the morale in the short term.
This might end up being just like Apple's 1997 moment. The only problem is that it took Apple 6 years to get above average market returns in a consistent fashion.